If you've been following the Purism mailing list you probably know now that on Apr 26 T-mobile will be able to use your data for "anonymized" advertising targeted to you. What does that mean for you and what can you do to opt out?
Weeks ago, The Verge covered a change that T-Mobile is making, opting in users to share information with advertisers. From the link at that article, you can opt out of this on your T-mobile, MetroPCS T-mobile, or Sprint account. Note you'll need to type the verification code and not copy and paste, for some odd reason, on their site. Upon log in you will get an option to opt out: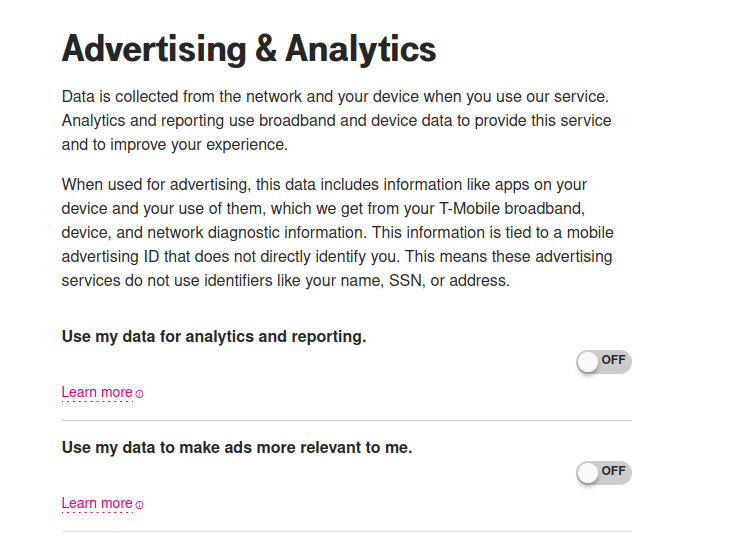 Note that in the article there are links to other services, AT&T, Verizon also have a similar opt out you may find in the article.