PineTime is one inexpensive yet very useful "smart watch". If you want one that is open source, unlike those from Apple or Google, you will be glad to see this watch which is not only inexpensive but has software you can change (if you buy a dev kit version and know some wiring…)
Setup
The PineTime has little in the way of instruction but at least comes with a recent version of the Infinitime software. One button will turn on the device, or go back to the home time screen.
One unwelcome setup item is that the device time must be set up through another device – no multi time zone feature is visible and the device time must be set through some app like Gadgetbridge for Android or AmazFish/Siglo for Linux phone/desktop.
After turning on the bluetooth and searching in Gadgetbridge, holding the one button on the PineTime gets it to restart, and pair while starting up.
Setup: Once set you will have some options in Gadgetbridge, and while connected, the time will be synced to your phone, notifications will buzz your watch.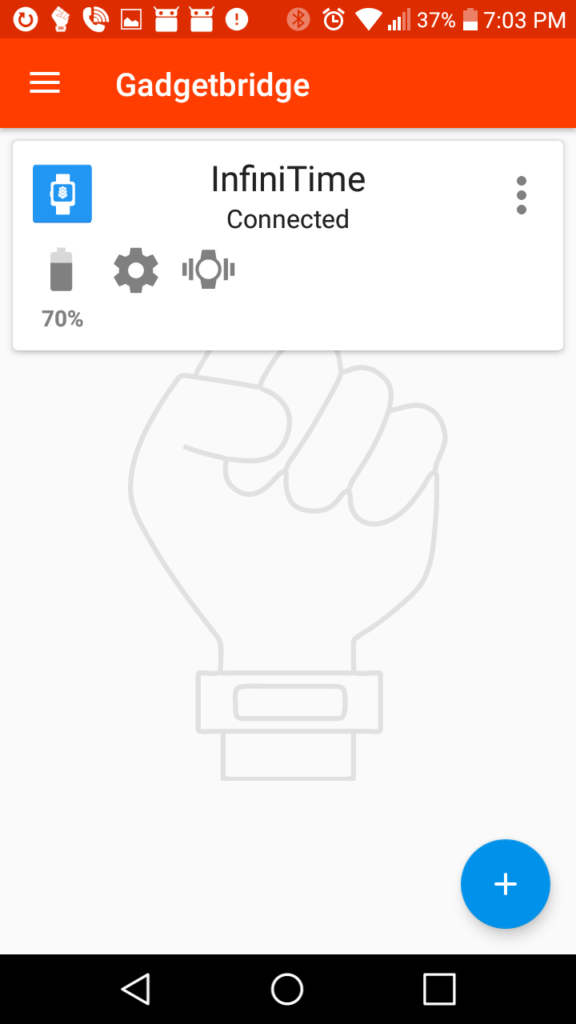 Features
More than the standard Timex, this watch includes:
Stopwatch
2048 style game
Pong game
Heartbeat monitor (not so accurate)
Footstep counter (pedometer)
Pine64 makes other small electronics that also user open-source, and many are out of stock at the moment with the chip shortage. If you want to get someone good quality, Hong Kong based electronics like this check out the Pine64 store.