If you got set up on the TigerVPN years back you may have noticed that their Android app no longer works. It's an often-reported issue. Ironically, the not-officially-supported setup documented here does still work. A similar quick setup can get you set up quickly on Android:
Search for the OpenVPN app on FDroid, install it. On your phone browser log in to the TigerVPN "geeks" page for the files you will need and download the "openvpn config file".
Next you will need to unzip the file in your downloads folder – using your phone File Manger or Ghost Commander or similar. You should be able to find a folder with these certs now: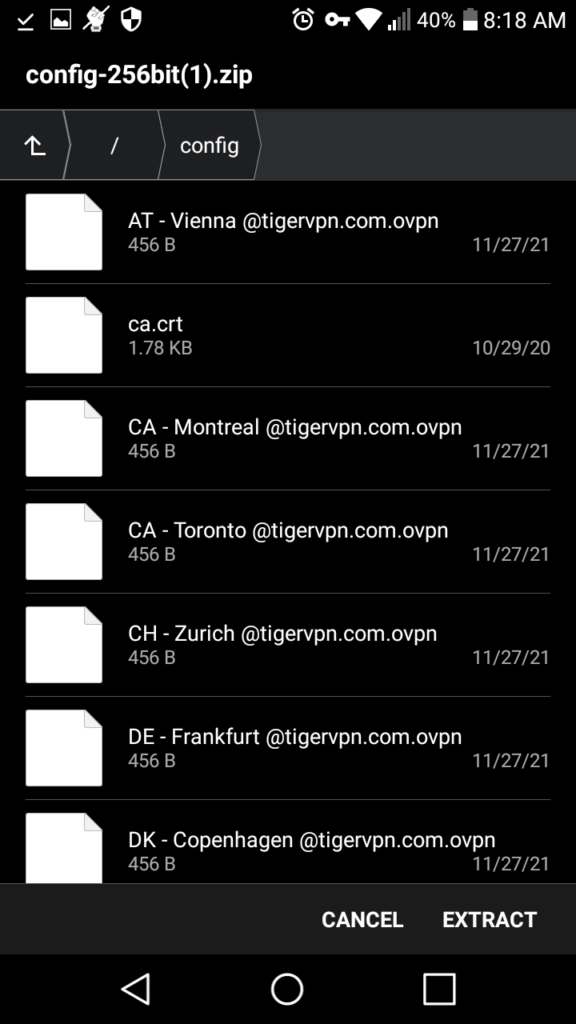 Configuring OpenVPN App
Set up OpenVPN with the file of a nearby VPN location in the folder you created above: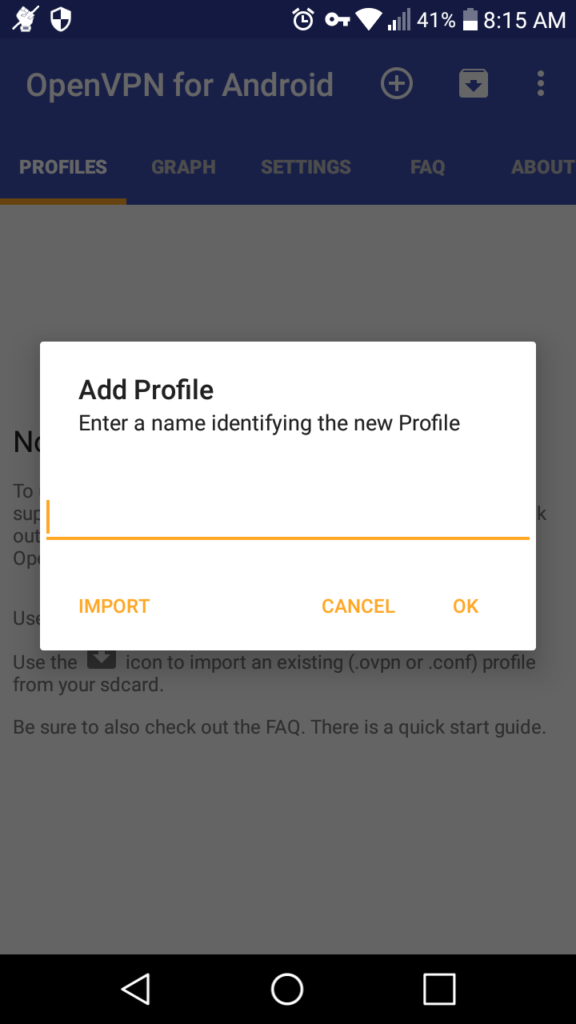 Select to import the file, and make sure you select the certificate "ca.crt" from the same folder as well for the certificate.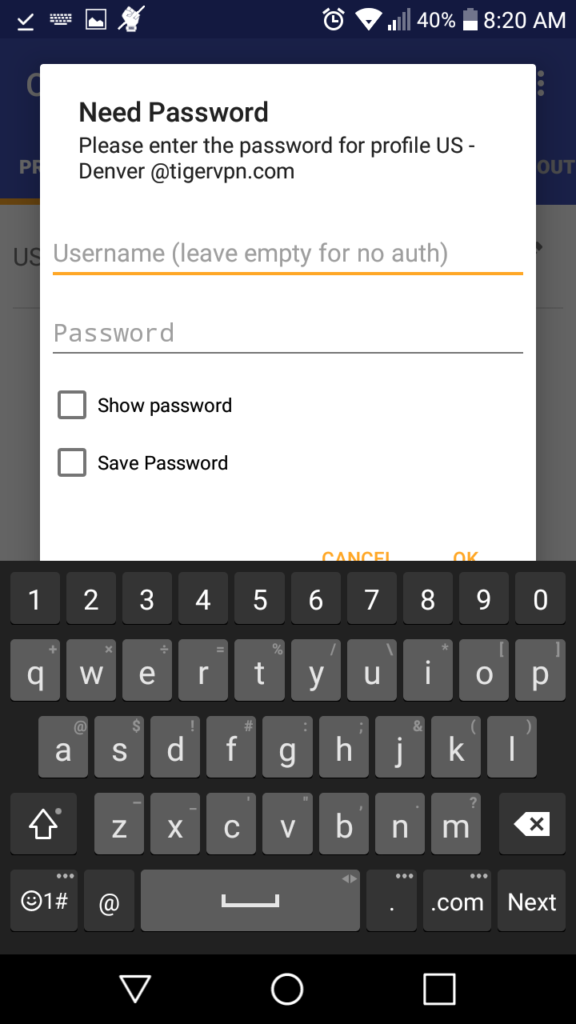 To connect, set your "VPN Username", "VPN Password" (found within tigervpn "geeks" page) and set it to save. Now you can use TigerVPN mobile – and verify that you are seen as your chosen location, using https://www.whatismyip.com/ or similar – your location should be detected as your chosen vpn selection.
I should note that not only does this work where the official app fails, it also shows graphs of network speed which you can open from its notification area.